WHY AND HOW DOES THIS CAMPAIGN STARTS?
NoTagsWithoutPermission is promoted by FriendlyScreens in response to a clear need that affects the privacy of the user of social networks, particularly children and adolescents. It is also a natural step in the road to a safer "Internet environment" for the children.
When we began our work in 2004, the mission was to raise awareness of an emerging problem caused by the incorporation of children to the Web. We had to endure some criticism and biased scaremongering. See the data coming from different fields that has been presented on February 8, 2011.
Later, with the initial data and more complicity, we began informing and training students, educators, parents and teachers.
As our reach was and still is limited, we took on the development of teaching materials and resources (both for offline and online use) so that other agents could easily scale this prevention effort up. For this task we prioritized based on target and topic as well as identified needs.
Research work was incorporated later on.
Following this extensive PREVENTIVE work at different levels, we have emphasized the actions needed to standardize INTERVENTION protocols to face the incidents.
It is now that we act not on the demand (childhood and adolescence) including those who are involved with it (parents, teachers, and institutions) but on the SUPPLY (service providers). We will try to make agents involved in Internet services, especially those companies that manage Social Networks, develop policies more favorable to the interests of their users, especially children.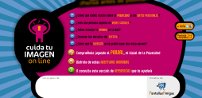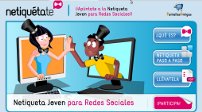 In the field of online child protection there are several sensitive issues. Currently, privacy and social networks have special relevance. In this sense, FriendlyScreens has already taken part on some initiatives (such as www.netiquetate.com or www.cuidatuimagenonline.com both sites with content in Spanish) trying to raise awareness and promoting training among boys and girls themselves. It is also a verifiable fact that on many occasions malicious use of tags becomes part of cyberbullying actions, another big challenge on the rise.
What remains is to try to change the context in which this occurs. We need to ask the companies that offer the social networks to help those who want to preserve their privacy and to prevent the actions of those who seek to disturb others.
It has been confirmed that within the adult population, there is a growing concern on this issue, therefore we can say that it is a social demand.