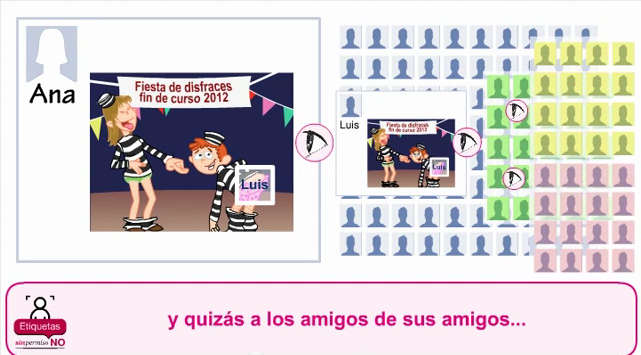 Have you ever thought about it? Even if your configuration on a social network seems that is set to protect your privacy, this feeling could be really misleading. This new video from the #NOTAGSwithoutpermission campaign shows with a clear and simple example what could happen.
Any of your friends on the social network can copy, save and distribute that picture you thought was private and only available to your circle.
Once a friend has been tagged, he or she becomes visible in his or her timeline automatically, without requiring any permissions. This makes it spread throughout his or her friends' timelines, reaching probably his or her friends' friends.
Moreover, the way the social network works could change anytime and what protects your privacy today might not protect it tomorrow.
These problems could be avoided if social networks were requesting permission before allowing any tag to show up on a photo. If you want to join this demand, you can support our Change.org campaing or you can help us spread the message throughout other means: let your acquaintances know the threats so they can be able to defend their privacy.