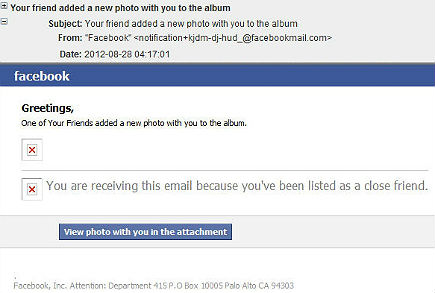 As it already happened during the month of July a trojan virus has been identified in a message circulating as it if were coming from Facebook. The message subject states that "Your friend added a new photo with you to the album".
This fake message is very similar to those that users usually receive from Facebook when they have been tagged on a photo. The difference relies in that this fake message has an attachment that contains malware.
This trojan horse has been designed to allow crackers control of the victim's computer (in case the user has a Windows system) according to Graham Cluley, from Sophos computer security company.
In the attack from last month, the notifications didn't have any attachments. Instead, they included links taking the victims to third party websites that had been infected with the Blackhole malware .
Source: IDG now