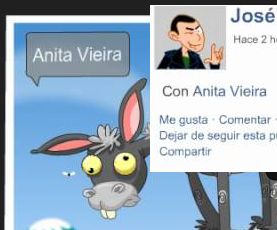 Tagging without permission in social networks not only affects our privacy, it can also be a weapon that others use to cyberbully us.
As there is no need to require permission to show tags on photos, we don't have any way to defend against its effects: we are exposed to abuses coming from anyone tagging us, specially the ones coming from insulting, threatening or frightening pictures
There is a similar story mentioned on our real cases' pages. This situation took place e in a social network popular among Spanish adolescents:
A guy I've never met tagged me on Tuenti on a picture with a dead body. I took it as a death threat so I registered a complaint with the administrators. This kind of things shouldn't be allowed. Everybody saw it, and it caused great discomfort to me and my friends.
If this has also happened to you, tell us about your case so that it can be used-anonymously-to warn others.
To put a stop to this and other problems caused by tagging without permission, it is necessary to require the companies responsible of social networks to change their policies. Would you join us in this cause?
Remember that in this same site you can watch more videos that demonstrate the problems that tags can cause.